Skiing in Austria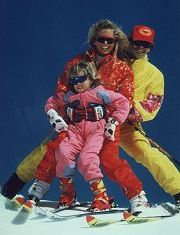 Skiing in Austria has to be a must for all skiers. As the birthplace and world capital of downhill skiing, it should come as no surprise that Austria offers the very best high alpine resorts in Europe. And if you're looking for challenging and varied skiing for all abilities, world-class ski schools, traditional, family-friendly resorts, warm hospitality and plenty of activities for non-skiers, you won't be disappointed with an Austrian ski holiday.
The Europa Sport Region
Our favourite place to ski in Austria is the Europa Sport Region, comprising the combined ski areas of Kaprun and Zell-am-See - a staggering 130 km of ski runs. In fact, we love the area so much that we've bought our own chalet in Kaprun.
The aim of this website is to share our experiences of this amazing area with you so that we can help you make an informed decision about your own choice of ski holiday. The information will be updated on a regular basis as we continue to discover more about the delights of the region ourselves.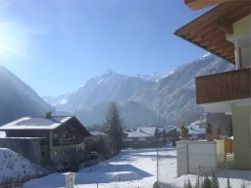 Chalet in Kaprun
Our modern, spacious chalet is ideal for families and groups alike and is now available to book so that you, too, can enjoy the region for yourself at a low cost.
Kaprun
Kaprun is the ideal resort for beginners and advanced skiers alike. The Kitzsteinhorn glacier guarantees snow and skiing all year round. Kaprun is a picturesque traditional Austrian village, with a decent selection of restaurants and accommodation. It has quieter nightlife, but it's still varied and great fun.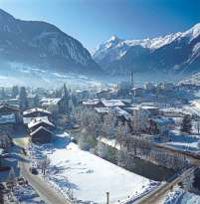 There is also lots to do in the summer with amazing walking and climbing, two excellent golf courses and water sports on the lake just to name a few.
Kaprun is also a short drive from Salzburg international airport so you will arrive fresh and ready to ski.
Zell am See
Zell am See and Kaprun make up the 'Europa Sport' region, with a total of 130km of runs. This medieval town, on the banks of a beautiful lake, has loads of activities for those not on skis or a board, with lively nightlife, decent restaurants
Find out more
If you'd like to find out more about our self-catering accommodation, or the Europa Sport Region, please don't hesitate to contact us.